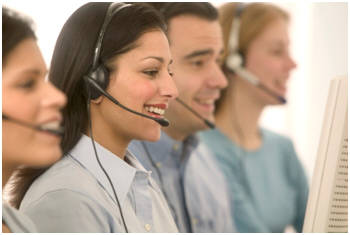 ATO Solutions represents a number of leading manufactures providing you industry leading solutions whether you're small or large and your requirements basic or complex. We have the solution that is right for you . Contact us today.
Companies are looking to record their calls for a host of different reasons. One of the top reasons is for legal purposes. Companies want to have a record of their phone conversation to use in case of either a complaint or disagreement with a customer. Other companies want to record their calls for quality assurance purposes. That is they sample the calls to verify their call center agents are providing quality answers and service to their customers.
For these reasons, Call Recording and Quality Monitoring is a vital part of the Contact Center. In many enterprises, the contact center is the most customer-facing department and at the heart of the contact center are the agents. Every interaction they have could earn a new customer, retain a current customer or, unfortunately, lose a customer.
In addition, contact centers are also looking to maximize their agent effectiveness. They do this by training, coaching, and workforce management.
Training and Coaching is the process of reviewing the agents' current skill set, via recordings, and giving them pointers or assignments to better their skills and make them a more effective employee.
Workforce Management is the process of combining the contact center's call volume to coincide with their agent scheduling. It is this process to make sure that they have the right number of agents, with the right skill sets at the right time to handle the expected volume of customer interactions effectively.
We at ATO have several manufacturers we work with to provide a complete solution no matter how basic or complex.